Dear Ninja Candidates!
The Gravity Boulder Ninja division currently consists of 3 tracks. There is a beginner, intermediate and professional course to be completed, therefore everyone can find a level that is challenging for them. On the given tracks, 3-4 obstacles are to be completed, each of them separated by red mattress islands (rest areas). We try to compile all levels of difficulty in such a way that, in addition to technical, balancing and coordination tasks, dynamic and force-oriented obstacles are present in equal proportions.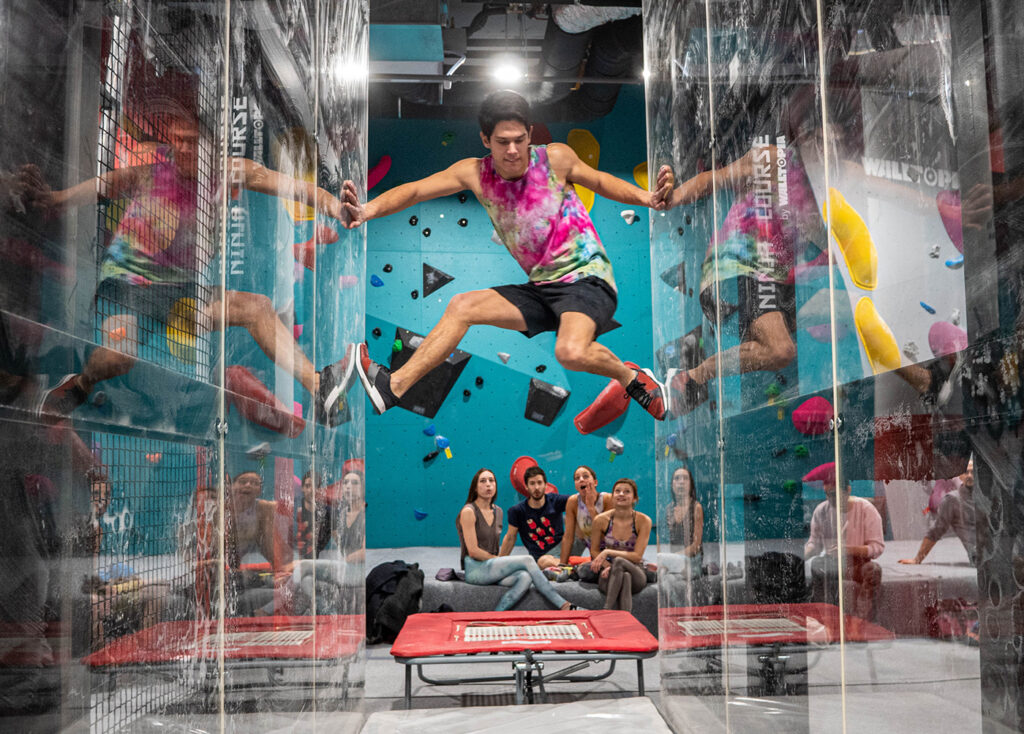 IMPORTANT: the tracks are not permanent, we will change the obstacles on a monthly basis and we will expand our set of obstacles in the near future, so we will try to present you with new challenges at all levels.
In addition to overcoming obstacles, you can also add the time factor as a challenge as follows: use the wristwatch you received at the reception, register yourself at the so-called "kiosk" to allow you to measure how fast you complete the tracks. Following that, touch your wristwatch to the white sensors on the columns at the beginning and end of the tracks.
Hint: since your safety is primary, get to know the obstacles first, then try to get over them with the most energy-efficient technique possible, and finally the fight against time may come. Of course, we will be constantly uploading tutorial videos on how to solve the given obstacles in the near future, and we will also publish extra challenges of varying difficulty for all 3 levels.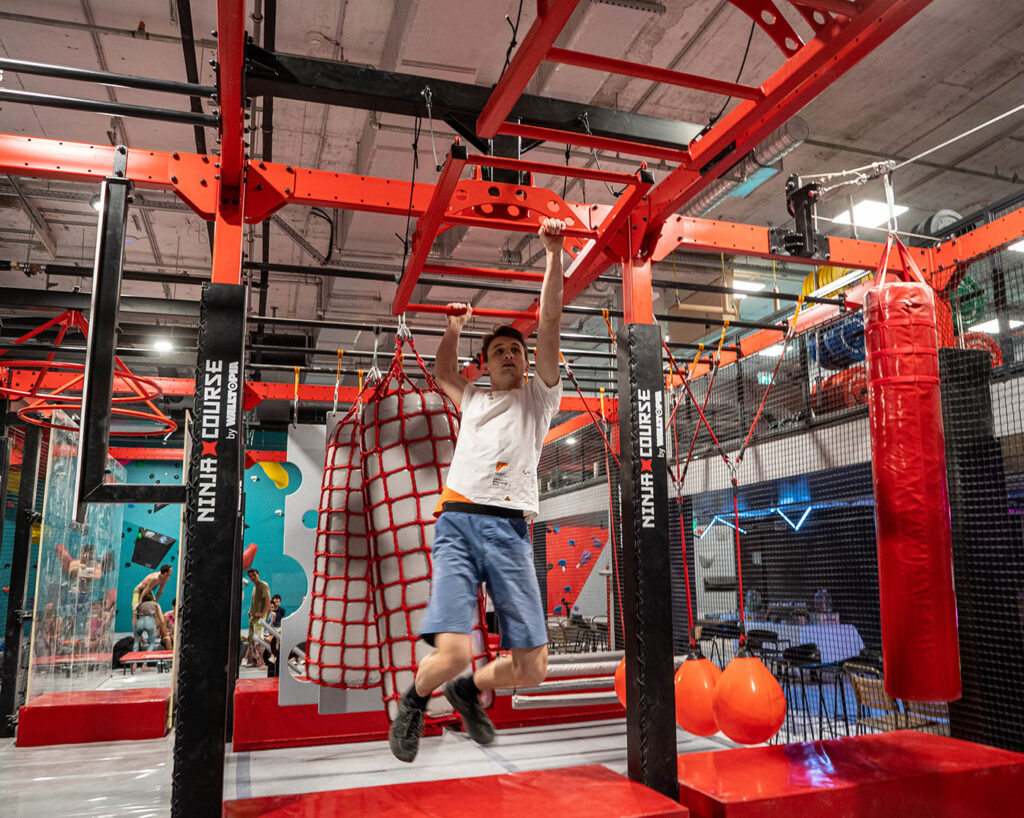 Starting in February, we will be running a home Ninja competition on a monthly basis, where the fastest child, woman and man competitor of the given period will receive a gift based on their previously registered, valid results. Special Ninja trainings are being organized, where you can learn a lot of new technical solutions from our experienced Ninjas, so you will be able to develop much faster. In addition to the conversion of the tracks and the time trials, we will also organize live competitions where you can compare your skills with your Ninja teammates!
Should you have any questions about the course, please feel free to contact the Instructors in the gym or email us at info@gravitybudapest.com. Finally, check and follow the news on Facebook (Gravity Boulder) and Instagram @(gravity_boulder).